Area Manager
We are looking for inspirational leaders who will take our business to the next level.
As we continue with our expansion plans to become the UKs best & fastest growing variety retailer. We are looking for Area Managers who will take the lead and inspire their teams in a fast paced retail environment.
Working as an Area Manager at B&M Retail means you will have full control over the running of the stores in your area. Our Area Managers have the autonomy to implement and drive new ideas.
You will be expected to inspire and motivate your teams so the stores in your area are the best they can be. We strive to offer an exceptional customer experience that exceeds all expectations.
There is a lot going on in our stores, and our Area Managers are at the forefront of displaying the core culture and values B&M has to offer.
We are now looking for a new generation of Area Managers who have a strong commercial background and can demonstrate a passion for retail. If you have the ability to act and operate on your own initiative then you're sure to like running your own Area at B&M!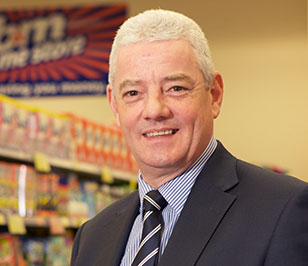 Please upload your CV today by clicking the Apply Now button.