Get Exam-Ready With B&M's Revision Stationery
13 May 2022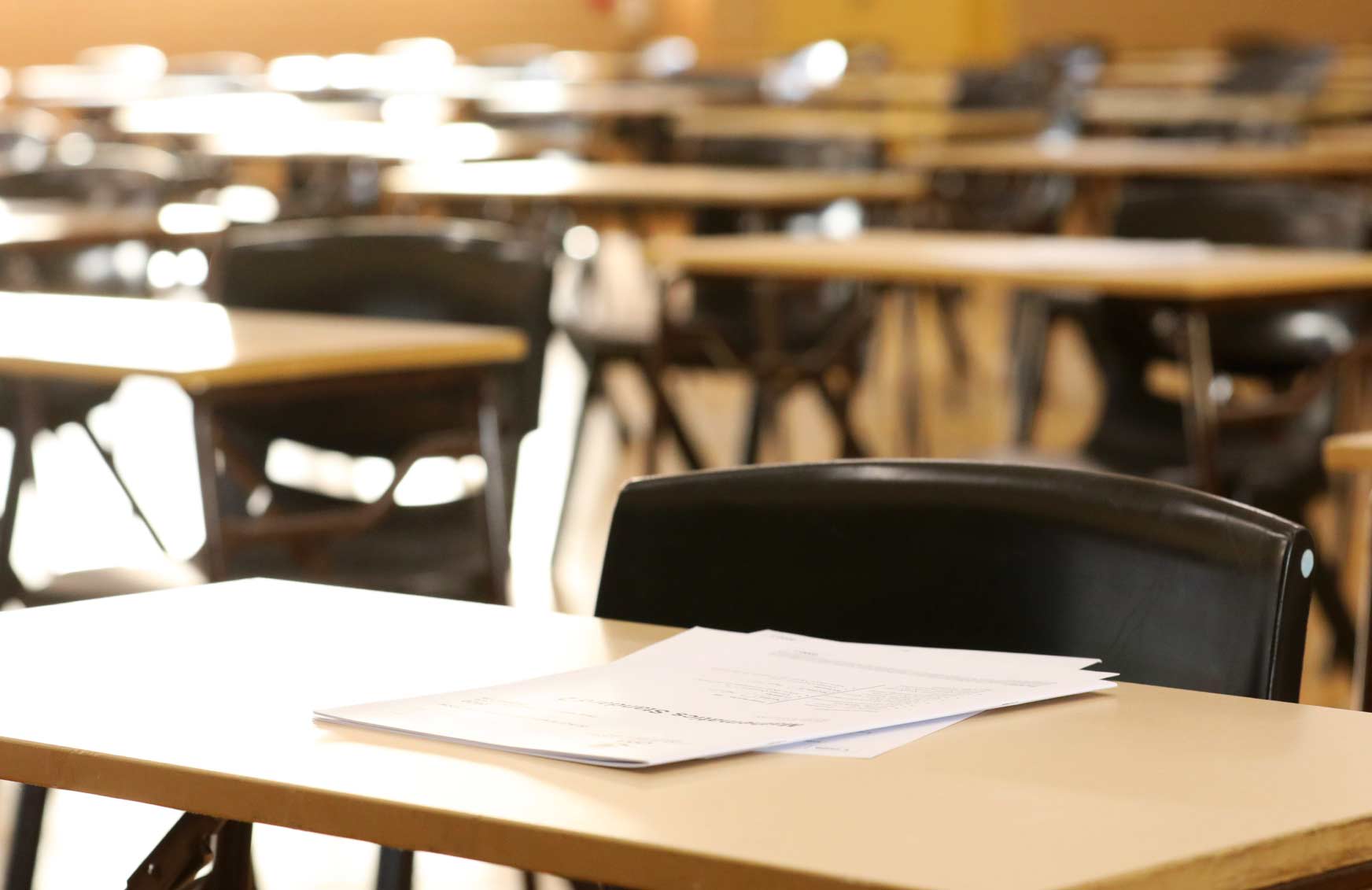 It's May, which means the dreaded exam season is well and truly upon us.
Let's face it, exams are no fun for anyone – that is, unless you think there's absolutely nothing better than sitting in a stuffy gym hall trying to memorise To Kill A Mockingbird sparknotes.
Hey, we'll leave the judging to the examiners.
But whether you've got that English Literature exam coming up or a Maths exam fast approaching; whether you're being tested on the formation of waterfalls or the difference between staccato and sforzando – we've got the essential exam revision supplies to help you through.
Because although we can't take the exam for you, we can be there in spirit. And with cheap revision stationery at B&M, you can take on anything.
Just don't come to us for help with those exam invigilators.
So roll your sleeves up and pay close attention – here's some of our revision stationery that can help make the revision period that little bit easier and, more importantly, fun!
Sticky Notes
Are you really revising unless you've got an army of sticky notes around your house to prove it?
Take it from us: sticky notes are the perfect way to keep revision creative and rewarding; whether you stick yours on your desk, your fridge or your hamster's cage, you can keep those all-important facts and figures refreshed in your mind wherever you go.  
And with our speech bubble, heart, and star sticky notes, it's even easier to categorise your revision by themes to keep your revision structured and organised.
So whether you need to memorise mathematical formulae, book quotes or historical dates, B&M's cheap sticky notes have you covered.
Pens & Highlighters 
When it comes to revising for exams, there are few things worse than fading pens and highlighters that don't, well, highlight. 
Pens and highlghters are the backbone of revision, and our fabulous range of cheap pens are here to turn your revision schedule into a creative masterclass.
Now, as you spend hours poring over your notes, it's important to use revision supplies that are comfortable. (We've been there - revision blisters are not fun.)
With Zebra's Z Grip Smooth Ballpoint Pens, however, you can write comfortably thanks to the ultra soft grips, while monitoring ink supply with the see-through barrel.
Once you've written your notes, though, it's a good idea to highlight those key sections, equations and facts.
An absolute staple - we'll see ourselves out - in every school pencil case, Stabilo's pastel highlighters make sifting through revision material as easy as Pi.
With 6 assorted colours to choose from, these stylish highlighters can help supercharge your revision by bringing what matters most out of the page. 
Need more colour? (Geography students, we're looking at you!) Make your mark with Sharpie's Electro Pop Permanent Markers - their quick-drying, water-resistant ink can bring life to your revision material in a matter of minutes.
B&M Top Tip: Never lose your pens, pencils and rulers again with B&M's colour pen pots.
Notebooks
Our selection of revision pads & notebooks are as unique as you, and are perfect for organising your revision notes for all of your subjects, classes and modules.
We're all about positivty here at B&M, especially when it comes to helping you make revision stick. 
Our A6 Positivity Please and A4 Ideas hardback notebooks are as sturdy as they are colourful, making revision life that little bit more bearable.
And what would revision be without an A4 Pukka Pad? Available in pink and blue, these classic notepads also come with handy dividers to keep you on-top of the slog.
 Lever Arch Files
After spending hours making all your beautiful revision notes, the last thing you'll want is to lose them.
When the day's revision is over, the best way to keep your notes organised and to-hand is to store them in a lever arch file.
Not only are they a great way of protecting your notes from the elements - and your hungry dog - they're a pretty nifty way of preventing your notes from being mixed up with each other.
For lovers of the natural world, our Jungle A4 Lever Arch File is the perfect addition to your stationery set-up, bringing a touch of nature into your revision bunker.
And if you're about the affirmation life, the I'm Trying To Be Organised file is essential for pushing you to go the extra mile.
Pairing well with the A6 Positivity Please notebook, our Important Stuff lever arch file helps you store all those revision papers in effortless style. 
Whiteboard & Markers
From planning revision schedules to pinning notes, our whiteboards, notice boards, marker pens and more office accessories can help you revise smarter for better results.
We don't know about you, but there's something so satisfying about using a whiteboard - they're perfect for when you have an ideas burst while giving you the option of quickly erasing and starting afresh.
With a pen included, our Magnetic Whiteboard lets you do just that. Whether you want to place yours flat or use the four magnetic magnets to stick yours to the fridge, this handy little whiteboard can make the biggest difference when it comes to revision.
And when it comes to revision, no doubt you're living one busy life. Keep track of those important exam dates, documents and other material with our Cork Notice Board - its lightweight design means it can be hung up easily with the screws provided.
See? With B&M's essential revision supplies, the exam season doesn't seem so daunting - you've got this! We'd love to see all your favourite B&M Stationery in action. Share all your latest buys with the B&M Community on Facebook, Twitter & Instagram.
---
Related Products