Platinum Jubilee 2022: Throw The Ultimate Party With B&M
06 May 2022
You don't need us to remind you that June is a pretty special month this year, not least as it marks the beginning of Summer (beach trip, anyone?)
But it's not just the sun we're looking forward to here at B&M.
We're referring, of course, to the Platinum Jubilee.
With a Bank Holiday announced for the 2nd and 3rd June, the Jubilee Weekend will mark Queen Elizabeth II's 70-year reign – the longest ever in Britain's history!
We'd be lying if we said we didn't love a good party here at B&M, and we thought what better way to get in the mood for the Jubilee than by creating a guide on how you can host your very own crown-jewelled party this year.
From marquees to flutes, bunting to BBQs, our Partyware range will make it easy, affordable and fun to toast Her Majesty with a royal knees-up you'll never forget. 
Embrace The Outdoors 
Let's be honest: marquees and outdoor parties go together like The Queen and her corgis.
Spacious, light and easy to assemble, The Original Gazebo Company's Marquee will help you make the most of the sunshine while hosting up to 30 guests in its airy interior.
And with its generous windows, this marquee will invite natural light into your party well into the evening.
Set the Scene With Party Decorations
But now that you've set up camp, you'll need to set the scene.
No Jubilee party is complete without the royal trimmings – we're talking bunting, balloons, and more party decorations to bring your party to life with artistic flair.
Party garlandsare such a fun and easy way to bring your party aesthetic to new levels, and our tissue paper garland is the perfect way to add colour to your celebrations.
And what's a party without balloons? These 20 assorted balloons are easy to inflate and will quickly add colour and a touch of pizzazz to the party.
Flame-Grilled Celebrations
With party decorations dangling and appetites ascending, it's time to turn up the heat and treat those tastebuds to food straight from the grill.
BBQs are the ultimate outdoor party statement. Whether you're more glazed ribs or seared steak, firing up those coals is the perfect crowd pleaser and will ensure your guests are well fed for the night ahead.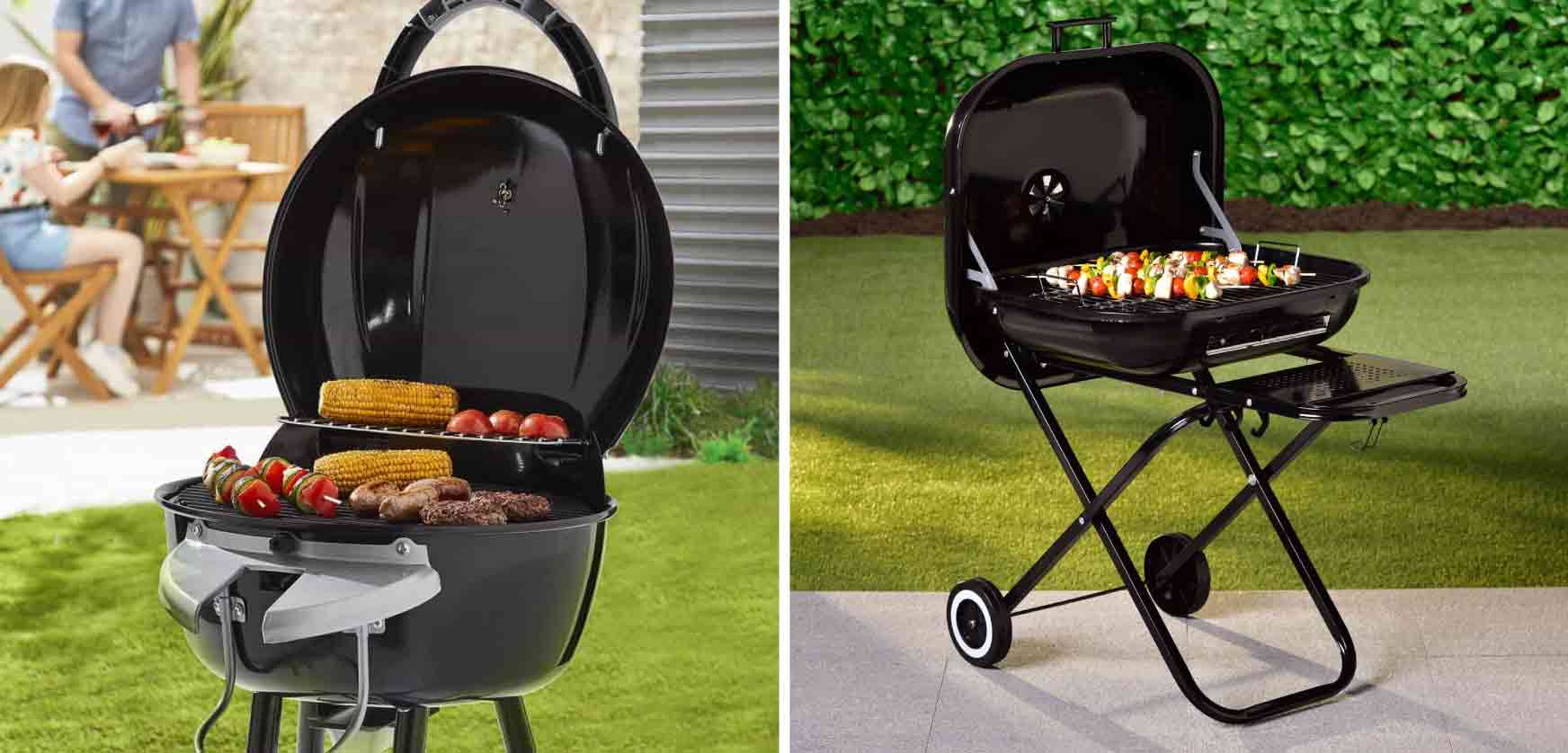 Whatever the weather, we've got your chargrilled cravings sorted with Tower's 2-in-1 Electric & Charcoal BBQ, giving you the option to choose from electric or coal-fired grilling.
The cast-iron Folding BBQ With Shelf, meanwhile, is perfect for those Summer feasts with its side shelves and easy-to-fold functionality.
B&M Top Tip: Protect your BBQ this Summer with an easy-to-clean, water resistant BBQ Cover.
Serve It Up
When it's time to serve up those party meals, sharing is caring, and nothing does it better than our Slate Serving Platter.
From grilled meats and salads to cheese and breads, this slate platter is perfect for finger food as guests come and go.
To quench that party thirst, go for these stylish Metallic Paper Cups – perfect for helping you keep the drinks flowing!
And to help keep those fingers clean around the table, these matching Confetti Napkins are on-hand to add the finishing touch to your tableware.
Soundtrack Your Party
Now that everyone's tucking into their delicious food, there seems to be something missing… Is it me or is it a bit quiet in here?
Time to turn up the volume, and what better way to pump out the party tunes than with a Goodmans High Power Bass Bluetooth Blaster?
With Bluetooth capability you won't have to worry about who's got the aux, and this speaker even comes with multi-coloured LED lights to really make your party shine.
Toast in Style
No Jubilee party will be complete without a special toast, and what better way to do it with a chilled glass – or three – of Canti Prosecco?
Originating from Veneto, this well-balanced, fresh and fruity prosecco uses Glera grapes and will pair well with those lightly salted dishes at the party table.
You'll not want to be without these Champagne Flutes, either. A party essential, these elegant flutes come with a rose gold trim for that extra party sparkle!
Are you ready to party in style? We'd love to see your Platinum Jubilee celebrations this Summer! Share your party favourites with the B&M Community on Facebook, Twitter & Instagram.
---