What To Take To A Festival: B&M's Ultimate Checklist
21 June 2022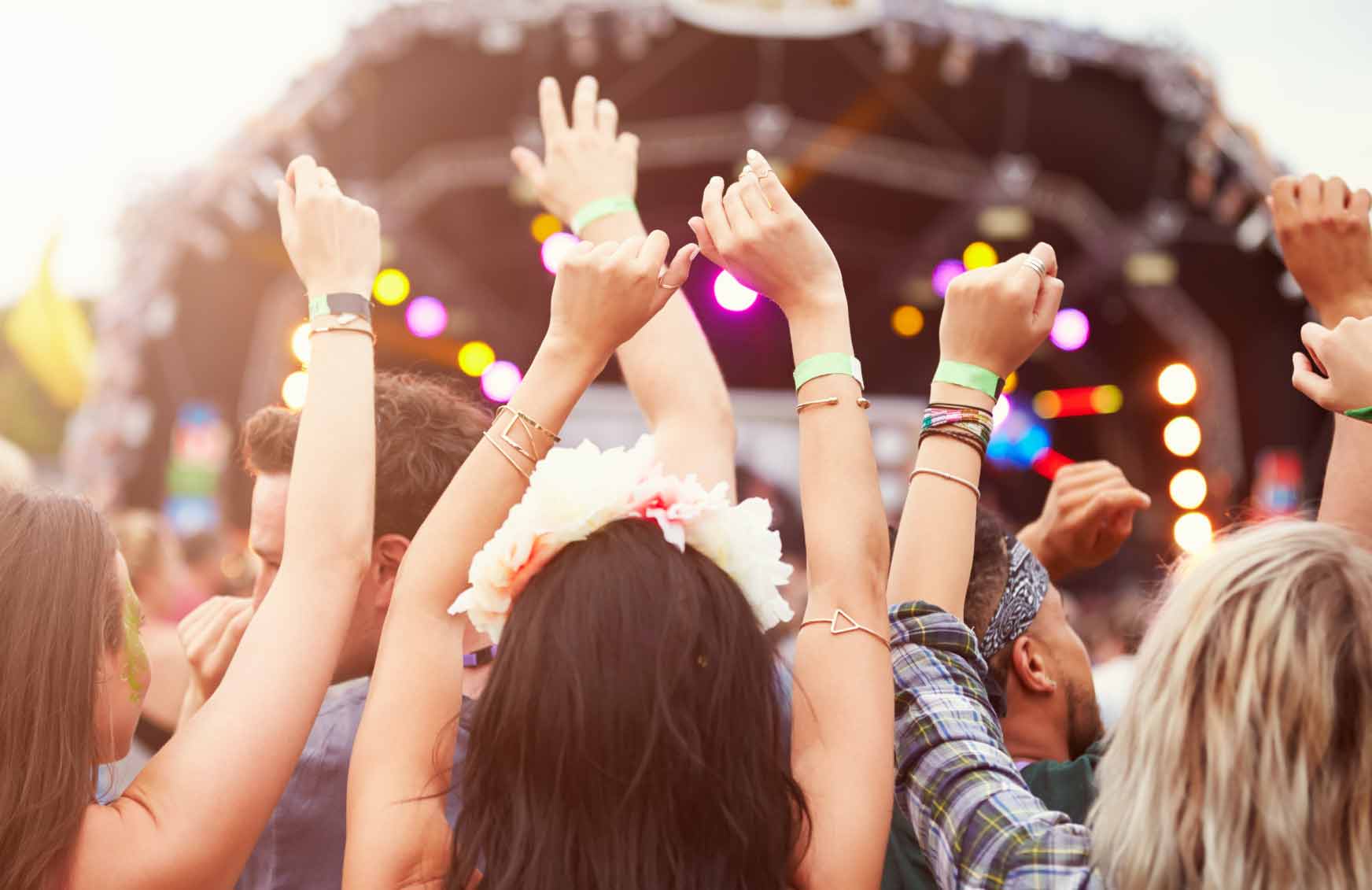 With the return of Glastonbury Festival dominating every music lover's calendar this summer, we're in full festival mode here at B&M.
But whether you managed to bag yourself a ticket to the highly-prized event, or are feeling the FOMO beginning to set in, there are loads more music festivals happening near you this summer!
Here are our top festival favourites up and down the UK – and what you'll need to take with you to make the most of them.
B&M's Festival Favourites
Just So Festival
Where: Rode Heath, Cheshire
When: 19th - 21st August 2022
Fun for tots and grown-ups alike, family arts festival Just So brings storytelling, music and drama to life in an enchanting wonderland for a weekend of mischief and mayhem.
Midnight feasts, curious creatures, hidden retreats and boutique camping options are all on the agenda to make this family friendly festival one not to miss this summer.
Green Man
Where: Brecon Beacons, Wales
When: 18th - 21st August 2022
Tucked into the rolling Brecon Becons, this 25,000 capacity week-long festival celebrates new music in all its glory, focusing mainly on alternative, indie, rock, folk, dance and Americana.
You won't just find music here, though. Divided into 10 areas, the popular music festival also celebrates film, literature, science, comedy, theatre, wellness and more.
Reading & Leeds
Where: Reading & Leeds
When: 26th - 28th August 2022
Playing host to the world's biggest bands for over 50 years, Reading & Leeds festival is famed for putting on an unforgettable show.
The festival has had many incarnations over the years, but ever since the two-site format was adopted in 1999, rock, indie, punk and metal have been the main genres to hit the stages.
Creamfields

Where: Daresbury, Cheshire
When: 25th - 28th August 2022
If you're more electronic dance than electric guitar, Creamfields is no doubt on your bucket list.
Founded and managed by pioneering club promoters, Cream, the UK edition takes place on August Bank Holiday and will welcome up to 70,000 people per day.
TRNSMT Festival
Where: Glasgow, Scotland
When: 8th - 10th July
A festival favourite up in Glasgow Green, TRNSMT launched back in 2017 after replacing the popular festival, T In The Park.
With TRNSMT's first festival welcoming Radiohead and Biffy Clyro, the festival continues to welcome gig-goers from around the world who flock to enjoy its music, street food stands and bars.
What To Pack To A Festival
Whether you're more of a day-tripper, a weekend warrior or a 5-day festival junkie, letting your hair down at a festival is an amazing experience.
But deciding what to take to a festival can often be a stressful and time-consuming – not to mention expensive! – undertaking, so we thought we'd make life that little bit easier so you can finally get round to planning your festival itinerary.
From tents and portable BBQs to sun cream and cutlery, our festival packing checklist has everything you'll need.
Camping Tents
First thing's first, if you're planning on staying the night (or two), you'll need a place you can call your own.
Fitting up to 3 festival-goers, our popular pop-up tents come in two colours and are a hit with campers – helping them avoid all the logistical nightmares that come with traditional tents. You'll even get a twin-strap carry bag included to help you pitch up and pack up.
Cheap Camping Essentials
To help make your new outdoor house a home, you'll need to pack some camping essentials. Whether you want to wake up to a warm breakfast or tuck into an evening meal before you head off to the stage, our Love Mud Portable Gas Stove is here to make outdoor cooking easy, fun, and quick.
And what's a tent without tent pegs? To keep your festival digs secure, we recommend these Corkscrew Tent Pegs - made with galvanised iron for that exra strength, as well as being suitable for hard and soft ground.
To really take your camping game to the next level, our Eveready Super Bright Camping Lantern is perfect for lighting the way across that field.
B&M Top Tip: When the sun goes down, stay wrapped up at night with our selection of 200 GSM sleeping bags.
Festival Food
Are you really at a festival if your travel bag isn't packed with loads of tasy snacks? Take it from us, spending hours in-front of the stage can quickly build up an appetite, so you'll want to stock up on your foodie faves.
Light, portable, and perfect with that morning brew, Belvita's Breakfast Bakes will give you the fuel you need for the big day ahead. 
And when you're back at your tent for a breather, keep the party going with some real crowd-pleasers. Pringles and Haribo's Starmix are the perfect go-to for mid-day and evening nibbles.
Alcohol & Soft Drinks
When you're having so much fun in the sun listening to your favourite bands, it's so easy to forget about keeping your fluids topped up. Add to the mix all that dancing and you run the risk of becoming seriously hydrated.
Boost your sugar levels and keep refreshed, hydrated and cool in the sun with a 4-pack of Lucozade Energy Orange - perfect for sharing around with your mates and keeping those dry mouths at bay.
But when it's time to get in the party spirit, you'll no doubt be fetching the booze.  
With Carlsberg's Pilsner and our 10-pack of Gordon's Pink Gin, you'll ensure the drinks are flowing while you bask in those summer sounds.
Turn Up The Volume
Keeping the tunes going when you're away from the action is a great way to sustain those festival vibes, and B&M's range of music speakers will help you do just that.
If you're looking to really light up your festival, you won't go wrong with the Goodmans Mood Light Speaker - a powerful bluetooth speaker that features a touch control LED mood light with up to 7 colours to choose from!
Looking to boost your tent parties with more bass? Go with Goodmans' showerproof Ultra Bass Bluetooth Blaster and enjoy high power bass with Bluetooth connectivity.
Plates, Cups & Cutlery
After setting up camp and firing up the BBQ, the last thing you'll want is to be without plates, cups and cutlery for all your festival-ready cuisine!
If you're taking a large audience with you to the festival, our 20-pack of multicoloured plates are perfect for serving the grub quickly, as well as being easy to clean after you've finished.
And, as ever, it's so important to look after the outdoors when you're using it. Our eco pint cups and wooden cutlery set means you can focus on the music while making a reduced impact on our environment!
Festival Toiletries
Is it us or does something smell a bit funky around here? Fear not, campers - we've got everything you need to take good hygiene on the road.
Let's face it: it can get pretty sweaty in those mosh pits. To help keep you refreshed as you move and groove, Dove's invisible dry roll-on deodorant will ensure you stay dry and protected all day long, no matter where you are in the crowd.
And to help keep your noggin' refreshed for when those showers are nowhere to be seen, Batiste's Original Classic Clean Dry Shampoo will help your hair look and feel amazing from sunrise to sunset.
Health & Wellbeing Essentials
When you're caught up in the dizzying excitement of summer festivals, it can be easy to forget to take extra care of yourself and your body. 
But don't let hayfever ruin your festival experience this year. With the Piriteze Allergy Tablets 7pk, you can say goodbye to runny noses and irritated eyes, helping you really enjoy the moments that matter.
And whether you've drank a little too much or feel a headache coming on, Nurofen's express liquid capsules are on-hand to keep the pain at bay.
Finally, don't forget to stay protected in the summer rays. Compact and easy to pack, the Malibu Sun Cream Travel Bag 3pk includes sun cream and after sun gel to keep you safe in the sun.
Heading off to a festival this summer? We'd love to see all the B&M buys you're taking on the road with you. Share your photos with the B&M Community on Facebook, Twitter & Instagram.
---
Related Products