How to Repurpose Old Office Furniture
31 August 2021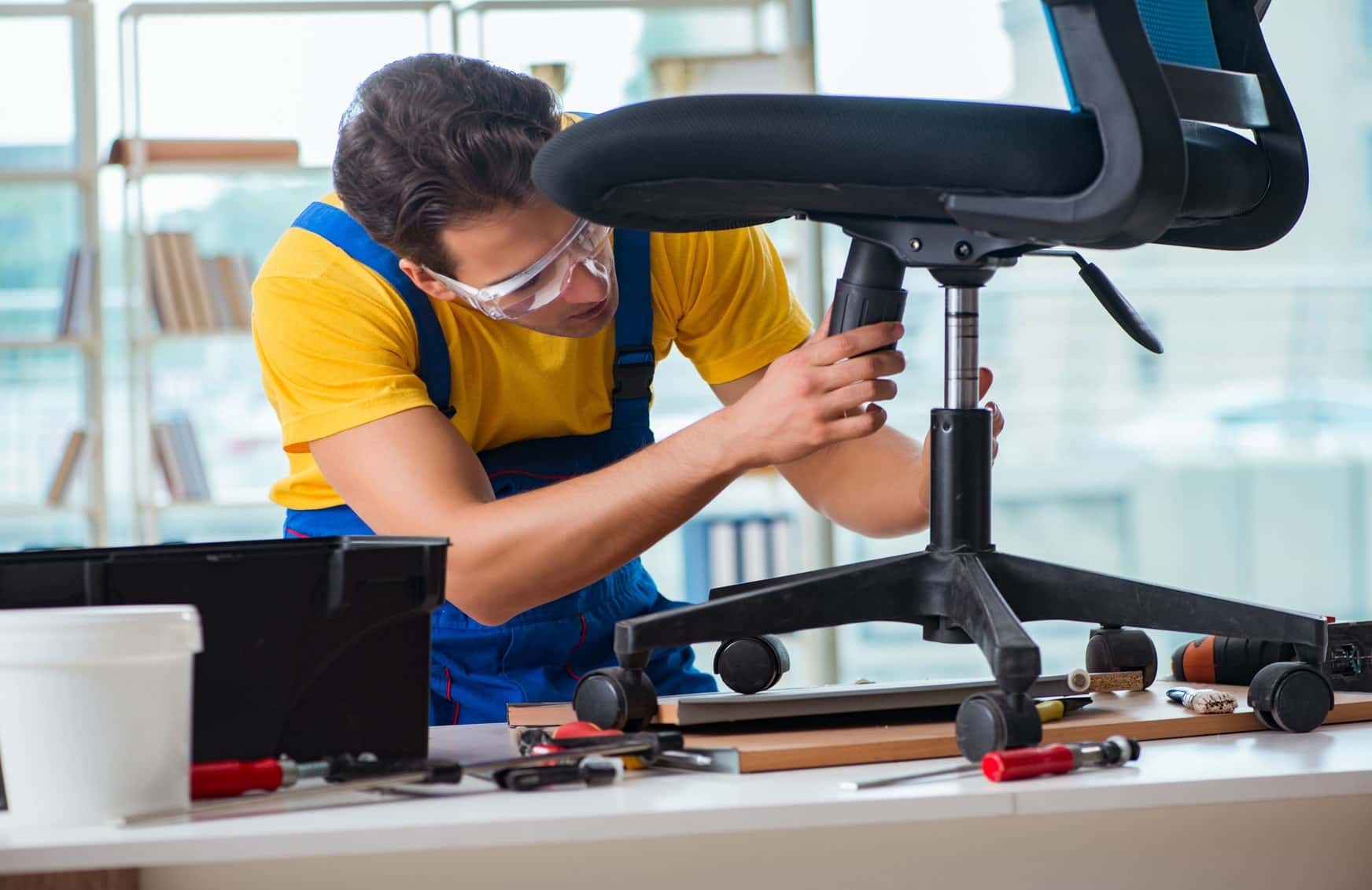 There's no need to throw away your old office chairs, file cabinets and other furnishings - it's much more eco friendly, and often more cost effective, to re-use them. Here, B&M reveals how to repurpose office furniture, including ways to:
Repurpose a Desk as a Dining Table
Refinish Wood Desks
Reupholster Office Chairs
Repurpose a Filing Cabinet as a Night Stand
Repurpose Old Drawers as Shelves
If you work from home or rent out your own office space to run a small business, you may need to dispose of or replace your office furniture at some point. 
You might be surprised to know that recycled office furniture can be used in a myriad of different ways! 
Upcycling is far more eco friendly than simple disposal, and using refurbished furniture is far more cost effective than buying new - so why not follow B&M's guide on how to repurpose office furniture to save money and give your furniture a new lease of life?
Repurpose a Desk as a Dining Table
Desks are often designed to save space, so a repurposed desk can work perfectly as a dining table in a compact kitchen.
They're usually around the same height, so you won't need to do much to the basic structure. Often, all that is required is the tightening of screws to remedy any wobbles, and a change of wood treatment or paint to suit the furniture's new location.
B&M Top Tip: Consider using food-safe varnish.

Refinish Wood Desks
If you plan to reuse your desk in a new space, you may wish to give it a whole different finish.
You'll first need to remove the original finish, either by sanding or using paint and varnish stripper. Lay down dust sheets if you're sanding indoors. Use filler in any dents if you're going to paint. 
Once the item is stripped and wiped down, choose your favourite wood paint, stain or varnish to give it its new colour. 
B&M Top Tip: For quick and efficient sanding, grab a multitool with a sanding sheet backing pad.

Reupholster Office Chairs
As many office chairs have a separate seat and back, they are easy to reupholster. Simply grab your new chosen fabric and a staple gun to begin.
Remove the fitted cushions from the chair, either by unscrewing them or popping them off if there are no visible fixings. If the chair is scratched, why not repaint it with a suitable spray colour?
Now, cut enough of your chosen fabric to fold some way under each edge of the chairs' cushions. Staple the fabric carefully to each side on the underside of the cushion, leaving the corners until last. Then neatly fold these under and staple them too.
Cut away any excess fabric, and reassemble your chair!

Repurpose a Filing Cabinet as a Night Stand
Simply spray old file cabinets with a fresh coat of paint and line drawers with glued-on fabric or stylish wallpaper to create a practical and pretty nightstand with plenty of drawer space.
B&M Top Tip: Use painter's tape and plastic sheets to protect the cabinet if you decide to spray its handles while still attached.
Repurpose Old Drawers as Shelves
Sand down and repaint drawers from old furniture units, then line them with beautiful paper. They can be used as floating shelves!
Simply affix them to your wall with the drawer "front" facing downwards by carefully nailing on strong shelf support brackets.
Recycled office furniture will help you rejuvenate any space for less. Use the above tips on how to repurpose office furniture for inspiration, or take a look at B&M's great DIY section for more ideas.
Have you achieved great things with your latest upcycling project? Share pictures with the B&M Community via Twitter, Facebook or Instagram!
---
Related Products