Simple Baking Tips to Help You Become a Pro Baker
30 September 2021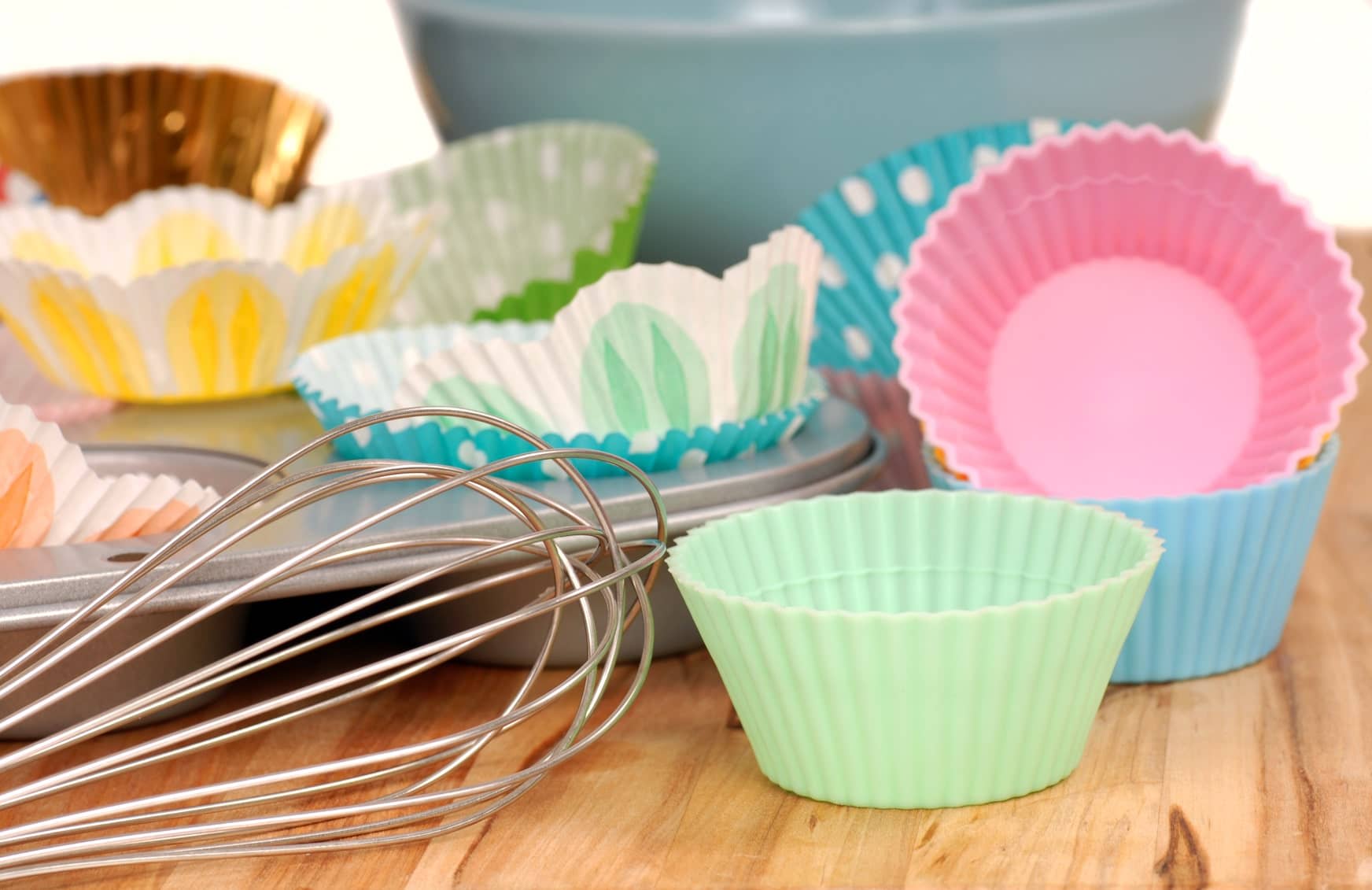 The popularity of baked goods has skyrocketed over recent years - from The Great British Bake Off to lockdown sourdough batches - and demand for exciting new baking recipes and techniques has never been higher.
More and more people are trying to figure out how to bake like a pro. If you're one of them, simply follow the baking tips in this article from B&M to get started!
Invest in the Right Baking Tools
You can't cut corners when it comes to great baking. You'll need the right baking pans and trays. If you're following a particular recipe, look closely to see if any specific tools are recommended before you start.
Opt for specialist items instead of simply "making do". For example, a whisk is many times better than a wooden spoon for breaking down lumps and aerating batter in cake recipes. When making your own whipped cream, an electric whisk will produce the best results.
B&M Top Tip: Make sure you have the right-sized trays, dishes or pans to hold the quantity of mix you have made. This is vital to ensure even heating throughout.
Always Have Ingredients Prepped
Many recipes require fairly lengthy prep. For example, bread yeast needs some time to activate - then, when it's mixed into dough, it needs to prove for several hours.
Make sure you plan ahead for your bakes, or they're unlikely to work the way you want them to.
Get an Oven Thermometer
While it's vital to stick to the baking times provided in any recipe, you're unlikely to see real success unless you make sure mixes reach the right temperatures at the right times. An oven thermometer is a real game changer here.
Measure Measure Measure
Stick to the precise measurements given in a recipe, as they are designed to work together chemically to create the perfect finish. 
For example, adding more white or brown sugar won't just make something sweeter - it may cause the baking times to increase, leaving you with an "under-cooked" cake.
B&M Top Tip: Avoid substituting. If a recipe calls for baking soda, use it - don't swap in baking powder or self raising flour, as all of the other calculations you see before you will have been made based on this particular raising agent.

Use Room Temperature Ingredients
Room temperature (around 21 degrees celsius) is your best friend. A cake should be left to cool to room temperature before being iced. Yolks in room temperature eggs break more easily for an even mix.
Unless a recipe suggests otherwise, all ingredients should be combined at room temperature for best results. 
These basic tips should provide a great starting point for anyone who wants to reach a professional standard of baking.
If you want to build up a little confidence first, there are plenty of great pre-made batters and mixes to choose from!
Check out B&M's superb range of Baking Ingredients to stock up for less before your next baking session.
Have you just produced a pro-standard bake or a breathtakingly beautiful cake? Share pictures and tips with the B&M Community via Twitter, Facebook or Instagram!
---
Related Products